Bullay station, today with an ecological approach, was built at the beginning of the 20th century and replaced a simple half-timbered structure. The stately arrival hall, like all stations along the Moselle, features/exhibits historic style elements with art nouveau (Jugendstil) of the period.
The station restaurant served food and drinks in dishes with the imprint 'Staatsbahn Bullay' (state railway).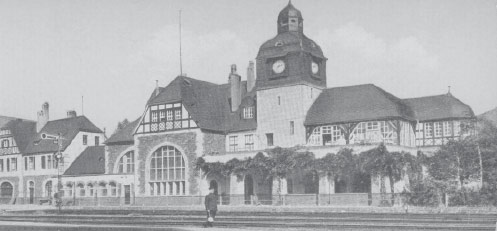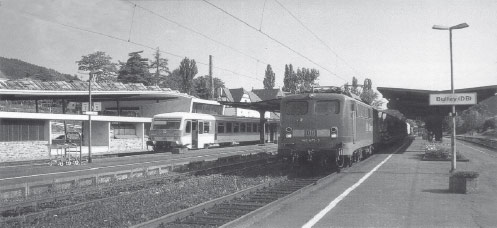 On the extensive territory of the station there were a goods shed with a crane belonging to the station, another private shed for wine, a Deutsche Post parcel building, a weigh-bridge and a freight excess profile for checking the loaded goods in Bullay.
The track system included two transit and passenger train tracks each, a relay track for the Moselle train and thirteen goods tracks. Three signal boxes controlled the twenty-one switches.